If you are in the packaging industry or business, then this blog post is for you.
We will be discussing how to use various materials and boxes in order to package your product.
It can be difficult sometimes deciding which type of box will work best for your product, so it's good that we have some advice on what types of materials to use!
Tips for using packaging materials
Some of the most popular materials used for packaging are cardboard, plastic, and foam.
You can also use paper as well. There are also other types that you could use such as aluminum or fiberboard.
If your product is very fragile, then it's a good idea to choose between one of these three:
Corrugated cardboard box,
Rigid polystyrene foam (Styrofoam),
Or bubble wrap.
For example, if you were shipping electronics like smartphones or tablets – we would recommend choosing either corrugated cardboard boxes with cushioning material inside OR Styrofoam inserts in order to protect from damage during transit.
If your product isn't too sensitive and not easily breakable (non-fragile), then you could use simple corrugated cardboard boxes! This is the most cost-effective option, and it will do the job just fine.
What is the foam used for?
Foam can also be used for products that are fragile or items that might get damaged during transit because of jolts and bumps.
If you have a product with sharp corners (like baseball bats), then foam would be an ideal choice as well – since it's lightweight but protective at the same time.
The best thing about using foam is that you don't need to worry about having enough room inside your biodegradable packaging box in order to safely place your item.
It gives plenty of cushioning material all around so there won't be any movement within the package itself which helps damage from occurring during transport/delivery.
Commonly used packaging materials
Here are some of the most common materials used for packaging:
Corrugated cardboard boxes (cardboard)
Bubble wrap (air cushioned material)
Air pillows (bubble wrapped air pockets inside plastic baggies with zip ties to keep in place)
Foam or Styrofoam peanuts/beads
Plastic bags and tape, etc.
Why is the right packaging and labeling is a big deal for everyone
For those who work with food, safety is a top priority. This includes producers and retailers as well as the consumer.
The right packaging and labeling can help keep the product safe for all of these parties. It's important to realize how important this step really is in order to make sure that everyone stays healthy and happy!
How can Biodegradable packaging and labeling help
Packaging and labeling can help to keep products safe for buyers. This is the most important part of it all, because if a person gets sick from something they purchased in your store or on your website then you've got some serious explaining to do.
You need to make sure that whatever someone buys (and comes into contact) with has been labeled properly so that there are no mix-ups
The right biodegradable packaging and labeling will not only keep everyone happy but also save lives too.
It helps protect people who might accidentally come into contact with an ingredient they don't like and keeps them safe by avoiding any dangerous ingredients.
Different shapes and sizes for cardboard boxes
Cardboard boxes are great because they come in many shapes and sizes to accommodate all different kinds of products.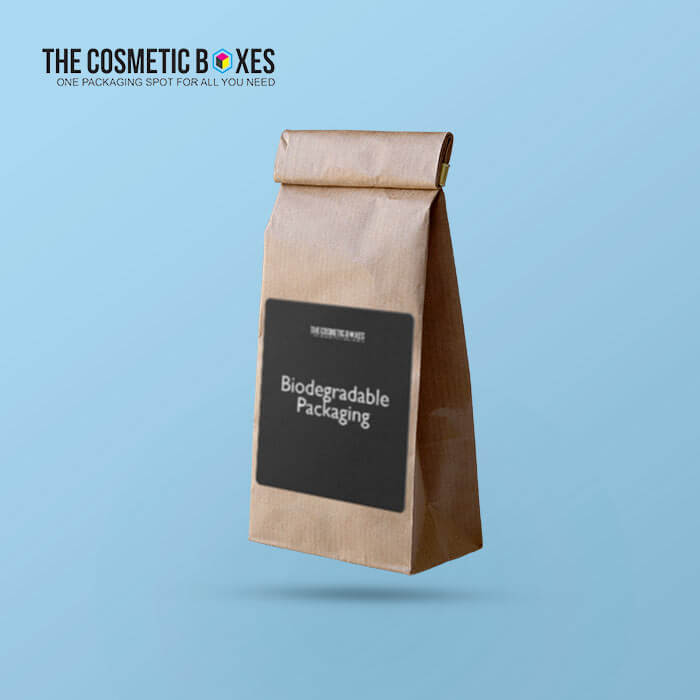 Examples of biodegradable packaging materials include Kraft for small gifts & jewelry boxes or large shipping cartons.
This is the most common type of packaging used today given its low costs, flexibility, and durability.
Paper tubes are also very commonly utilized for smaller items such as candles or soaps which can be packaged together with other wood chips inside a paper tube that are wrapped up in cellophane making it look like one solid unit.
Plastic pouches have become more popular lately due to their ease of use vs traditional jars when trying to package thick creams or pastes without getting them everywhere.
These are great for items like lotions, face masks, or even pet food where they can be sealed easily and quickly.
Eco-Friendly Kraft is a good choice for retail packaging supplies, how?
You might have heard about the advantage of eco-friendly Kraft. Up until the perfect material may have looked like a myth to you.
Some materials' pros outweigh the others. For instance, biodegradable food packaging is used for food products.
It may look like it is the best solution for food packaging, but as opposed to reality, it may carry a few downsides as well.
So, it is not necessary to specify the amount of packaging that has been used for a product. Instead, it would be better if you can put up with eco-friendly kraft paper packages instead.
This type of material is very good because they are reusable and recyclable too.
But most importantly, this kind of biodegradable packaging is healthier for us as well since they do not contain any chemicals at all.
If your company does produce products using harmful chemical materials then you might want to start looking into other alternatives soon before someone sues you about poisoning them or something like that.
Or maybe just stop producing those kinds of products altogether?
That sounds easier than having to find another supplier later on right? Otherwise, there will be a high chance that you will be losing your customers or they might even stop buying anything from you.
You can get cheap cardboard boxes without compromising the quality
Once you're on the quest to find the perfect packaging boxes, you should look for a company that will make sure to provide them with high-quality boxes.
The packaging company must be able to pay attention and give the best service in order to meet all expectations of their customers!
We, as packaging aficionados, know that there are lots of companies out there but not everyone is good enough so you need to pick carefully because it can impact your business significantly.
The right cardboard box manufacturer and supplier should have great equipment, materials, and employees which they use in the whole production process.
Good material means strong structure and long-lasting product life while proper equipment gives the possibility for a cheap price without sacrificing quality.
Another important thing is happy employees since if they aren't satisfied with work conditions then this reflects on the final outcome too.
So, we think that if you are picky with your supplier then the result will be perfect.
Why The Cosmetic Boxes? Why not others?
If you're on the search quest to find the perfect packaging supplier, look no further beyond The Cosmetic Boxes. We are a UK-based packaging company that deals in biodegradable packaging and other custom boxes.
If you have a knack to be picky with your selection process, The Cosmetic Boxes has a variety of solutions for you. We have a retention rate of over 90% in the time we've been doing business. However, there's an upside to it.
Do you want to know what it is?
It's our ability to retain our customers and make them happy. As we mentioned above, we have a whopping 90% retention rate which has allowed us to retain a big number of customers over the years.
Other than that, we provide sampling options as well. For instance, if you're going to order biodegradable cosmetic packaging, we will deliver the sample in three formats, such as:
2D View
3D View
Physical Proofing
So, if you're skeptical about choosing the perfect packaging supplier, The Cosmetic Boxes is here to fulfill your needs.
Order from The Cosmetic Boxes
Now that you know how to use various types of packaging boxes and materials, go ahead with your business by ordering from us.
You can choose the one which is best for your product based on its weight, size, or shape.
If any damage occurs during transit, then it would be better to take insurance coverage as well so that you do not have to pay for damages incurred because of accidents or mishandling by other people involved in transporting goods from source to destination.
So, all these points should be kept in mind while choosing a box material accordingly.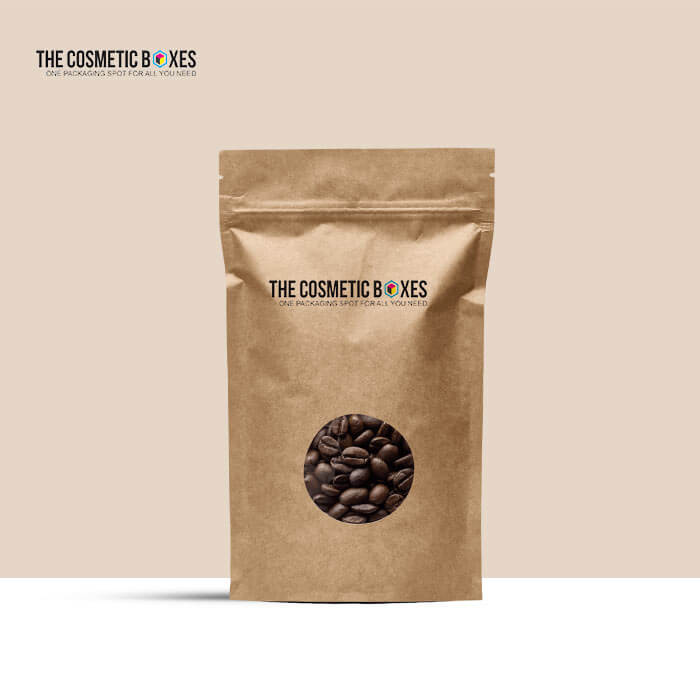 How has the internet changed businesses?
Nowadays internet has brought about huge changes in our lives.
We often order things online and we don't even have to step outside to receive it! This trend has also influenced the way we pack our products whether they are big or small.
All the materials have their own advantage and disadvantage which you can consider while making a purchase decision.
You must be aware of all types of boxes, especially if your business deals with different kinds of products at a time – they vary in size, shape, and weight as well.
For example: for heavy items like auto parts or home appliances you need to use strong corrugated boxes that are capable enough to support huge weights without breaking under pressure.
Final words
With the passage of time, new technologies are coming into existence that makes packaging boxes even more sturdy and dependable.
You must keep an eye on them as well so that you don't have to face any unexpected mishap in future which can be really annoying for all your customers i.e. if their order is delivered incomplete or damaged (no matter how big it might be)!
FAQs
Q. What Are The Different Types Of Packaging Materials?
There are tons of different packaging materials, such as eco-friendly boxes, Kraft boxes, cardstock, cardboard, linen stock, rigid boxes, corrugated, and a few others. It all comes down to what you want for your product. Each material has its own advantage and disadvantage.
Q. Can I Get A Box? What Are The Requirements?
Yes, you can abolsutely get a box well worth your money. All you have to do is contact us and our customer service representative will help you navigate from there. You don't have to be a packaging wizard to order from us. We, as packaging experts, will help you find the perfect box for your product.