They say that the eyes are windows to the soul, well this is true, but sometimes these windows need some enhancement in them. Mascaras are the ultimate helpers to the eyes for a majestic and outstanding look.
They make or break the overall appearance of a woman who is wearing it. Plus, there are many mascara boxes in the retail store that are ready to go with anybody. So, your mascara should be the one they choose. Many brands take care of everything about their product and make the most effective.
However, as busy women of this time have not enough time to get up daily and spend half of the day perfecting their mascara. It is crucial that makeup brands should come up with something innovative that requires little or no effort.
It might sound a little bit more, but the magical powers of mascaras are overlooked by most of the brands. Most of them keep perfecting every other product boxes, but they just do not give their hundred percent to it when it comes to mascara.
What Are Mascaras?
You must have already known a lot about mascara, but this will give you a very explanatory definition for the product you make. Mascara's leading powers are to darken, thicken, and lengthen the eyelashes. Ok, you already knew it, but did you know why? It is because mascara pulls away from the eyelash and adds depth and structure to the eye to make it look denser.
This is something new or not new that you are hearing but did you know that why people are crazy about this? Because they are part of eye makeup and make someone not look like they just woke up before 30 minutes of work. In this way, they become a pathway to make or break any beauty brand.
Most of the brands research about
What Do People Need In Their Mascara?
We all know the struggles of not applying mascara correctly. Yes, those vicious clumps and spider lashes ruin the whole process of applying them.
There are more than a million makeup brands with their mascaras, and they promise different things. So, how in the world is a girl supposed to choose the most accurate one. Well, you should know them because you are trying to see the customer's needs and try your best to fulfill them.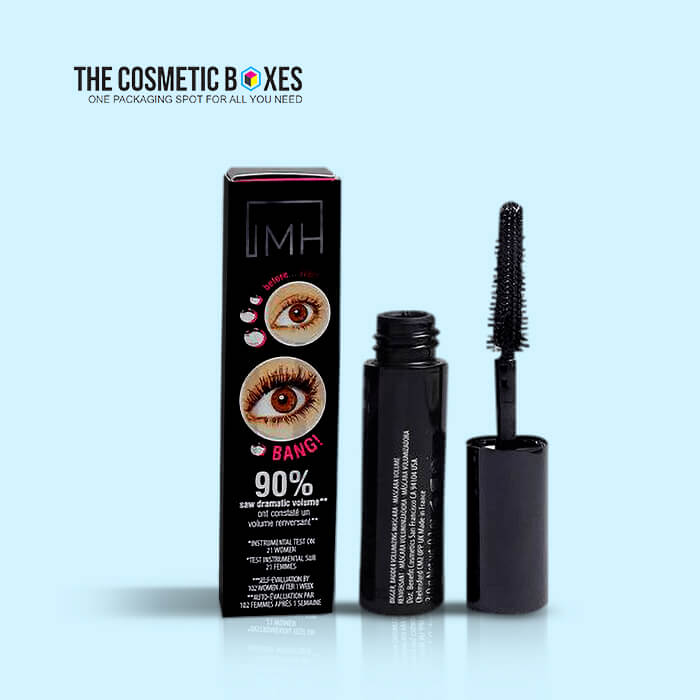 Here is a list of things that a woman will search for in a mascara
The Formula
The formula is what they would decide according to the need. There are lengthening, curling, and volumizing mascaras. You should be able to have a variety of every mascara that anyone can choose. However, you can use a technique of manufacturing the most required mascara in bulk. This will become easy for you to sell it to the maximum goal.
Is It Waterproof?
The second and MOST IMPORTANT question they ask, is this a waterproof mascara? Waterproof mascara is a great option for the summer, and they are great at holding a curl. However, they are harder to remove, but you should know their importance and throw some of those too at the retail shelves to give your customer a comprehensive option of everything.
A Variety Of Colors
No one knows the mood of a woman. At one point of the day, she would want smokey eyes, and at the other part, she would wish to rainbow eye makeup. You should be ready for anything she wants and offer her various mascara shades that she can take home. Color does matter! Although black mascara is the finest one that can match with any foundation or makeup, it is still crucial for you to have a variety of colors in order to stay ahead.
Despite that, when a woman wants mascara, she will probably ask her salon girl or her friend to suggest the brand. Else, she will walk herself into a retail store to look for mascara. There is no way that she is choosing at first sight unless she finds the most exquisite mascara boxes that attract her to pick it up. Well, that must be the first cue for someone to pick up the product. Rest is based on her mood, pocket, and other environmental factors that would let her decide whether it is worth it or not.
Mascara And Covid-19
As everyone suffered from the pandemic, the beauty industry also failed many times to maintain its sales as everyone stayed home. No one had the need to step out, so they did not want any enhancement in their looks. In this way, cosmetic brands shifted their major manufacturing to hand sanitizers and soaps. In them, they made many flavors and started to put their efforts into them. This helped them a lot in maintaining their revenue, but it was a hard stoppage for them.
Now, covid-19 is still here, but the beauty industry knows that it is unreal now to put a full stop to the manufacturing of makeup. Hence, they brought innovation to their marketing strategies and their manufacturing. For instance, brands are now focusing more on digital marketing than billboard advertisements. They are trying their best in search engine optimization to rank their website on the relevant searches. Similarly, they are now more active on social media to find the perfect customers who were scrolling up and down.
As they say, "everything happens for a reason," All of that brought a revolution to digital media, and we have witnessed a whole new era of business.
Packaging As A Lifesaver
Moreover, brands were extra focused on getting the most refined packaging for mascara in the UK. Why? Because they knew that they still have to attract customers through retail marketing. Perhaps, the boxes were serving brands as their sales generators because people were coming to the retail stores primarily to purchase sanitizers or soaps. It was the packaging that attracted them and made them pick up the product and take it home.
Conclusion
To survive this COVID-19, brands have adopted some renewed techniques to hold their ways into the market. They changed their marketing strategy, they researched women personas on what they need in their mascaras, and so on. Similarly, they focused more on the packaging because they knew it is a marketing tool now!
Do You Want The Most Exquisite Packaging For Your Mascara?
If you do, then you are at the right place. The Custom Boxes is popular for making their customers satisfied. We have extraordinary designs for your eco friendly mascara packaging. Our professional designers already helped many brands in making unique boxes that would resonate with the brand.
As a part of our offers, we have highly customizable packaging that you can make into your desired state. With that, you can pick the colors your want or make the patterns of designs in your own way. It will make the packaging entirely yours.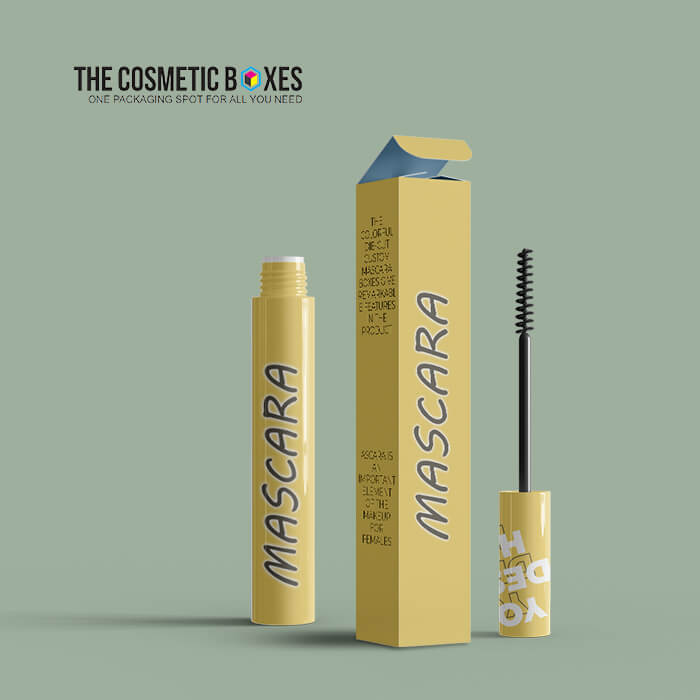 Similarly, we have a variety of colors, materials, and printing methods available that our experts will help you to pick them up according to your need. For instance, you can go for corrugated material if you want to ship your mascaras. Or rigid material will suit you with your desired color to make the premium and luxurious boxes.
Lastly, we have three free sampling methods available to help you double-check the quality and durability of the mascara boxes. You can get a 2D image or 3D mock-up video in no time. Else, you can get a free physical sample of the box before you place the final order. So, order your wholesale mascara boxes now and save some money. Click here for more information.