Before starting this blog, one thing needs to be clarified that women do not wear makeup to hide their flaws. Indeed, women wear makeup to feel confident and positive enough to tackle the negativity of their surroundings.
No doubt that makeup enhances the beauty of the already existing pretty features of the women. Also, when a woman wears the makeup of her choice such as the lipstick of her favourite colour of the liner of her favourite style, then she feels even prettier.
Moreover, as a woman, you should surely go with the things that make you happy and prosper. However, it can be makeup or other things. Also, never take the comment of others on your makeup too seriously. Like, if someone is saying that the lip colour that you are putting on does not suit you. Then only answer with this phrase "thanks for the free suggestion but I do not feel like taking your suggestion seriously thank you" and that's it.
Furthermore, if the discussion is all about the makeup and makeup products. Then let's make this blog a little informative for the Women. Let's have a detailed discussion on the different colours of the lipsticks.
Indeed, there is a huge variety of lipsticks available from which you as a woman can go with the ones of your taste or those you want to give a try. Moreover, there are different types of lipsticks and a few of them are about to be described easily and understandably in the next paragraphs.
Different Types Of Lipsticks That You Need To Know As A Woman:
Cream Lipstick:
It is a type of lipstick with a creamy texture. Moreover, these are not so shiny but are too creamy and give an even and smooth finishing to your lips. However, if you wish, you can put any gloss on this creamy lipstick to give an even more attractive look to your lips.
Glossy Lipstick:
As clear by the name, this type of lipstick has a touch of gloss in it. This means it gives a shiny shimmer finishing to your lips when you put it on. Moreover, glossy lipstick is the preference of those women who have little thin or small lips. As the glossy lipstick gives a defined look to the lips and makes them look a little, bigger as compared to their original size.
Lipstick Stains:
No doubt there are such women who do not want to put dark colours of lipsticks of any type. Therefore, for such conscious women, the best lipstick alternative is lipstick stains. Indeed, these stains look so pretty on the lips. Also, these are so soft in colour that they provide quite an elegant look to the lips. Also, these lipsticks stains come in a pencil type. Moreover, you can outline your lips with the lipstick stains of your favourite colour and later can fill the lips with the creamy or glossy lipstick of the same colour. Surely, the combination of these two lipsticks will make your lips look excellent and pretty too.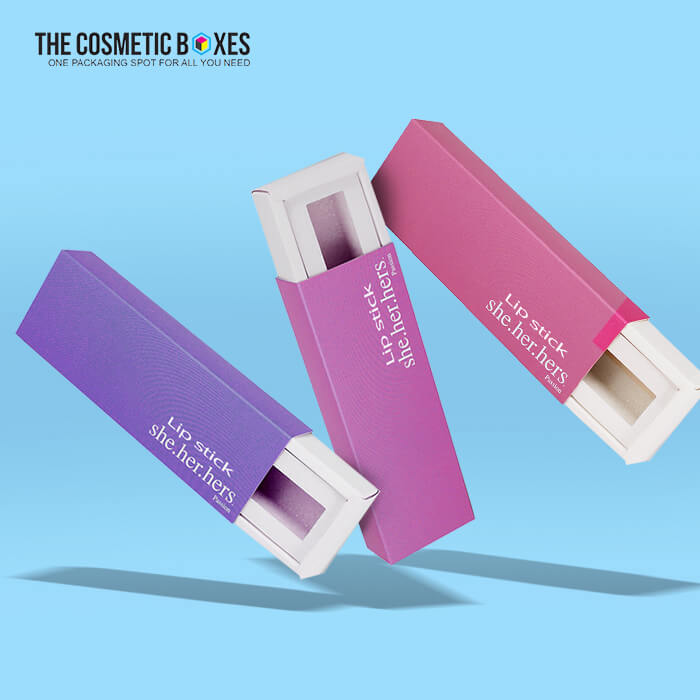 Long Wearing Lipstick:
If you are a working woman or someone who does not like the re-touchups. Then the great lipstick option for you is long-wearing lipstick. This type is completely different from the rest of the lipsticks. Such as when you put it on your lips, it stays on your lips for quite a long duration. You will only be able to take this lipstick off from your lips after using high quality make wipes or the make removers. Indeed, it does not go from your lips in any easy way.
Matte Lipstick:
It is a bold type of lipsticks. Such as you are someone who does not like any shiny or shimmer lipstick. Then surely matte one is for you. Such as it gives a non-shiny and quite sophisticated look to lips when you put it on. Also, the matte lipsticks look so good on the lips if you wear them in bold colours such as red, maroon, or black.
Moisturizing Lipstick:
A type of lipstick that does not only give colour to your lips but works great as a lip moisturizer too. Indeed, this type of lipstick is a favourite of those women who do not like to carry any separate lip balm or lip moisturizer.
Pearl Lipstick:
A perfect lipstick type to attend any wedding as a boss lady. Also, if you are having any special or business dinner. Then you must put the pearl lipstick on to win the show and to prove yourself. Indeed, the pearl lipstick gives a glisten and sparkle to your lips that you automatically feel even more confident and sophisticated.
Sheer Lipstick:
It is a great alternative to moisturizing lipstick. Like, it also nourishes your lips and provides softness to your dry and patchy lips. Moreover, the sheer lipstick also provides a touch of shine or shimmer to your lips when you put it on your lips. The sheer lipstick is rich in essential oils. You should surely try this type of lipstick if you are not having a good lip kind of day.
Transparent Lip Balms:
Every woman loves to have nourished and pinkish lips. But if you do not prefer to put tinted lip balms. Then you can have transparent lip balms. They have no tint in them. Also, they are great to heal your damaged lips. Such as they contain oil and the other essential that works magically for your lips and heal them in a very short period.
Frost Lipstick:
When you put the frosted lipstick on, it reflects the light and also, it matches the original colour of your lips and just brings a bit of fullness to your face. This type of lipstick is a little dry that you have to put it on with a wet brush for smooth applying. Also, it would be better if you put any lip moisturizer on your lips before applying it as it will stay longer in this way. Also, the frost lipstick comes in Lipstick Boxes. Indeed, these boxes keep the frost lipstick perfectly in its original form.
Plumper Lipstick:
It is not an exact type of lipstick but is essential for the lips these days. Such as it is recently introduced, and it is used to uplift your plips. Such as you put it on the outline of your lips to give them a little lifted up finishing. No doubt, the plumper helps the lipstick to stay perfectly and attractively on your lips. Surely your lips look prettier when you put the lipstick on after plumping your lips with the plumper.