It is a season of everyone's favourite strawberries. Moreover, how can you even imagine having strawberries without cream on top? Indeed, the poured cream on the strawberries uplifts the strawberries' taste to the next level, and surely, it is one of everyone's favourite combinations. Additionally, take any of your favourite desserts and add a little bit of cream to them. Now feel the difference in the taste. No doubt, the cream adds an extra touch of yumminess to anything to which you add it. It will not be less to say that cream is nature's most delicious treat, and you cannot imagine having a delightful life without it.
Now when the discussion is all about cream. Then you should know about the different types of cream. Most of you only know a few of the common cream types, sour or whipped cream. But there is a whole range of cream types that you are unknown to. Therefore, keep on reading this informative blog about the different and interesting types of cream.
As you all are familiar with, every country has its language. Therefore, the cream may have different names in different countries. However, if talk about the United Kingdom. Then a dairy product with at least 30 per cent fat is generally a cream. Also, the use of the cream is not only specific to desserts in the united kingdom. They also use cream in their salty or spicy products, mainly to provide thickness to the specific dish.
Here are some of the in-use types of cream that you should surely know about.
Extra Thick Double Cream
Cream of the Jersey's fat, or the Guernsey cows, is basically an extra thick double cream. Also, the fat amount in this type of cream is 48 per cent. Moreover, you can use this type of cream on top of puddings or fruit salads to add extra deliciousness.
Chantilly Cream
A vanilla-flavoured whipped cream is known as Chantilly cream. Moreover, the Chantilly cream is made by folding the whipped cream into the cream pastiera, which is basically pastry in use to create a thick and decadent concoction.
Clotted Cream
A thick and richest flavour type of cream is clotted cream. Moreover, its consistency is spoonable. Also, there is no need to whip the clotted cream before use or serving. It has 55 to 6o per cent fat which makes it not a good recommendation for the cookies as it has more chances to separate on heating. This type works perfectly for fresh fruits, and you can also put it on scones with jam.
Crème Fraiche
The crème Fraiche type of cream gets thick, and a sour taste after being treated with a bacteria culture. In Britain, it is mainly in use for the French cookery and also becoming so popular there. However, its fat content is 39 per cent, and it is a non-whipped able type of cream. It is a perfect match to serve with fruit desserts and puddings. Moreover, you can even use it in the dressings and dips you can use for different salads types. Also, once you open its pack, it is better to use it within three days.
Country Style Double Cream
It is one of the most versatile types of cream as you can use it whipped or as it is, the choice is all yours. The fat content of this type of cream is 48 per cent. Its use is amazing for giving extra thickness to curries or using it to design desserts or cake. Better to use it within five days after it is opened. Also, you can store it for up to two months after whipping it slightly.
Extra Thick Single Cream
This has an 18 per cent fat content. But at the same time, it has a thick, spoonable consistency. However, you cannot whip it. It adds extra flavour to desserts also great to serve with fruits. Also, it is quite unsuitable for freezing because of its extra thick texture.
Flavoured Cream
Simple cream with a combination of brandy, calvados, cinnamon, sugar, or alcohol is actually flavoured cream. This type of cream is great to serve with puddings. Also, you can put it on top of tarts or any other chocolate or non-chocolate desserts. Moreover, you can use it whipped on top of hot drinks such as coffee or hot chocolate. Better to use them all at once.
Goat's Milk Double Cream
As clear by the name, it is made up of pasteurized goat milk. Also, it has a smooth and mild taste along with an ice white appearance. Moreover, such a type of cream is great for vegetarian or cow milk-free diets. It has different uses, such as you can pour it on any dessert or use it as a whipping cream to add extra texture to your milk drinks.
Half And Half Coffee Cream
Half and half coffee cream is a mixture of half cream and half milk. 10 to 12 per cent is milk fat content. This cream is non-whipping. This type of cream is typically used in coffee in the united kingdom. You can also use it as an alternative to whipping cream in different recipes.
Heavy Whipping Cream
This type of cream has the highest amount of milk fat. Such as the fat content of heavy whipped cream is between 36 to 40 per cent. Its use is common in gourmet foods in the united kingdom. The quality of this cream is that it whips denser than the normal whipping cream.
Long Life Cream
Long-life cream has a long shelf life. Also, it is because it has undergone ultra-heat treatment. Moreover, this type of cream gets stable after being heated at a high temperature.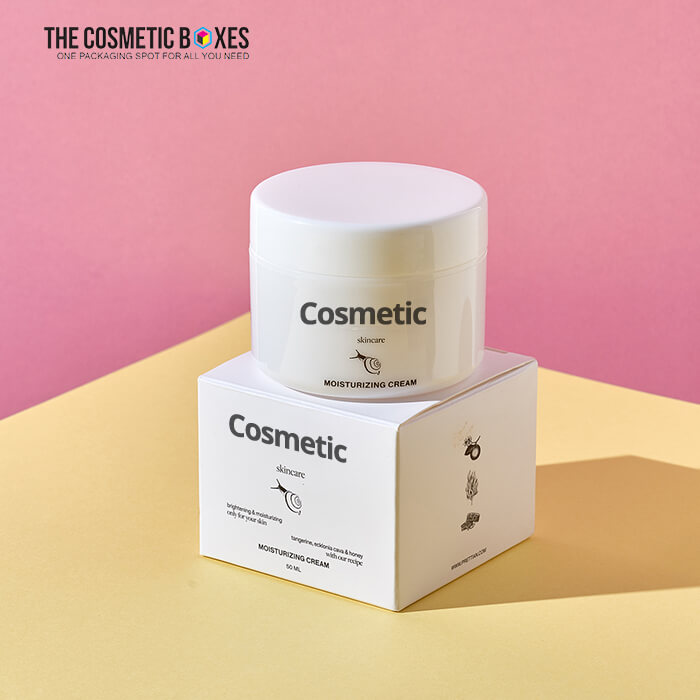 Manufacturing Cream
You will not be able to find this type of cream easily in retail stores. Also, it has a 40 per cent fat content. Moreover, this type is generally used in professional foods services and always comes in Cream Boxes. Such type of packaging is needed to maintain its effectiveness.
Pressure Pack Whipped Cream
One of the most convenient whipping creams and have a 25 per cent fat content. It is an already whipped cream in packs which means a tensionless solution to make desserts or sweets delicious.
Reduce Fat Extra Thick Cream
It has 50 per cent less fat content than a standard thick double cream. However, it contains 24 per cent fat content. You cannot use this type for whipping or hot desserts. You should better consume it within three days once opened.
Reduce Fat Single Cream
Only have 25 per cent fat content. It is non-whipping cream, which means you can only use it for soups or curries for the thick consistency. However, you can use it on top of the coffee or serve it chilled with fruits.
Single Cream
It is a thin cream perfect to use on the top of cooked dishes to add little colour along with a scrumptious taste.