Who does not love chocolate? Everybody does.
Chocolate is something that every individual on earth loves to eat one way or other. However, all of us has our own choice. Some people like milky chocolates some prefer dark one and others prefer white chocolate.
Whether you want to make up with someone or want something sweet on a happy day, there is nothing better than chocolate. It is the best cure for a bad day. It is a perfect way of relieving stress as well.
UK chocolate market and Britain's favourite chocolates:
During the forecast year of 2019-2024, the chocolate market in the UK is growing with CAGR 3.32%. Moreover, the trend is rising with every passing year. It is expected that the sales will increase by 35%, which currently worth £3.96 billion over the next five years.
Now let's discuss the most popular product packaging in the UK. According to research, snickers is at too one in being the number one favourite chocolate of Britain. After that comes Cadbury dairy milk that has come second with a small margin. Furthermore, according to a study, some adults love galaxy, so it comes on the third number. Result of the study of 2000 adults has shown the love for the galaxy in adults. The bounty comes on number fourth beating KitKat by a small margin.
However, mars, Ferraro and mondelez international are the top three chocolate industries in the world.
Chocolate has feel-good endorphins hence is a perfect gift:
Chocolates have a good amount of endorphin, which makes a person feel good and relax. Endorphins basically function by interacting with the brain and reduces the recognition of pain and triggers positive energy in the body.
According to research cocoa which is the main ingredient that helps in relaxing the brain and makes a person feel good. Besides, cocoa also has naturally occurring polyphenols that reduce blood pressure.
Hence all these qualities make it a perfect gift for someone. Along with these amazing features, it has a delicious taste that takes you out of the world by melting in the mouth.
Are you going on a date for the first time and want to build a good impression? Or do you want a perfect gift for your valentine? There is nothing better than chocolates. In fact, it makes a person happier than kissing someone.
Apart from that, it is good for cardiovascular health as well depending upon the amount you eat. The velvety, smooth and rich taste of chocolate makes people fall in love with chocolates as well as the one giving them.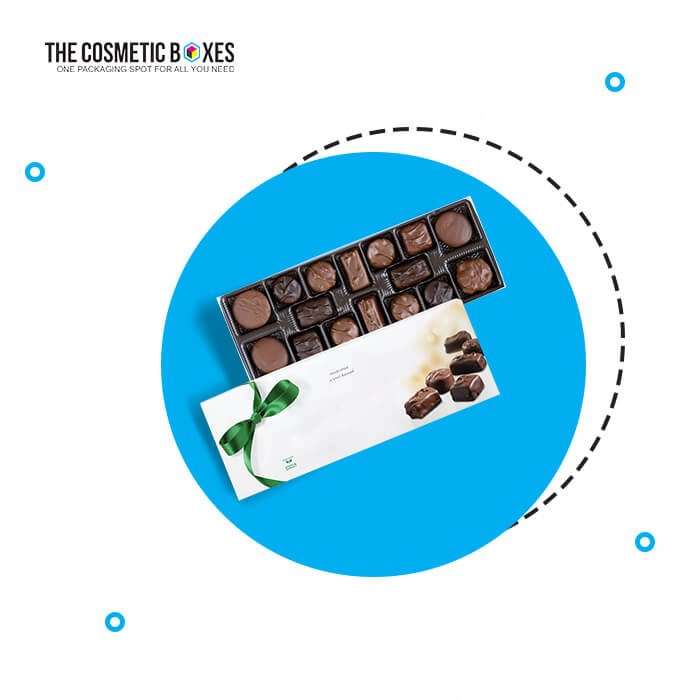 Similarly, at celebrations, chocolates are the best thing to treat yourself and others. For this reason, the market offers an appealing and enticing celebration chocolate box that is perfect for bringing for someone on special celebrations. Chocolates are the best way to present love and affection for someone hence is the best option for a gift.
Facts about dark chocolate:
People prefer to eat dark chocolate than milk chocolate because it has many benefits that the latter does not have. For instance, the dark one is made of cocoa solids and cocoa butter and does not have milk and butter, unlike milk chocolate. This fact makes it healthier than milk or white chocolate.
Have you heard that chocolates help in reducing blood pressure? Not every chocolate has such qualities. Only dark chocolate can do so as it has many antioxidants that make the cardiovascular system better and reduces pressure.
Do you know building up of plaque can block blood flow in arteries? Dark chocolate prevents that by promoting healthy blood flow.
It also reduces the risk of heart diseases as well as it is a source of improving insulin that reduces diabetes. It is also the best solution to relax mind and body.
Apart from that, moderation is essential in everything. Same is the case with chocolates. A moderate amount of chocolates reduces tension and relax brain cells. However, more than the average intake of it can also cause a headache. It can also cause, migraine and chronic headache.
Similarly, as it contains a high quantity of caffeine and sugar, it can cause ADHD in children as well.
Hence you can say that dark chocolate is beneficial but only if its intake is in moderation. High dosage of chocolates causes many problems in the human body as the excess of everything is bad.
Chocolate gives energy:
Chocolate is a source of energy as well. That is why it is in use in different products that people take as a healthy diet like protein powder and ensure. You already know that the average amount of chocolate is not harmful at all. However, it is beneficial and gives energy. A moderate amount of fats is important for the body. Nutritionists and dietitian also recommend adding a small portion of fats as it helps in reducing weight.
So, people who love chocolate does not need to quit having it. However, they can have chocolates on one condition. Make sure to have a small amount that does not harm you.
One bar of chocolate contains 250Kcal. 10 per cent for men and 12 per cent for women are recommended daily. While feeling hungry, a small bar of chocolate surely helps in restoring the lost energy. All you need is a balance as an excessive amount can make you addict.
Packaging matters:
Like all other products, chocolate boxes packaging is also essential. As it is evident that packaging is not only a source of product protection but presentation as well, getting personalised chocolate boxes is essential. It helps in giving a complete look to the box. If the packaging is not appealing enough, its protection is of no use as people will not buy it.
Moreover, as chocolates are the best gift, a chocolate subscription box should also look perfect. Get mini chocolate boxes or as big as you want as customisation is available. Brands, as well as people directly, can order packaging companies for chocolate box packaging by giving accurate dimensions. Want a chocolate bar packaging or a packaging box, ask packaging experts and they will provide you with what you want.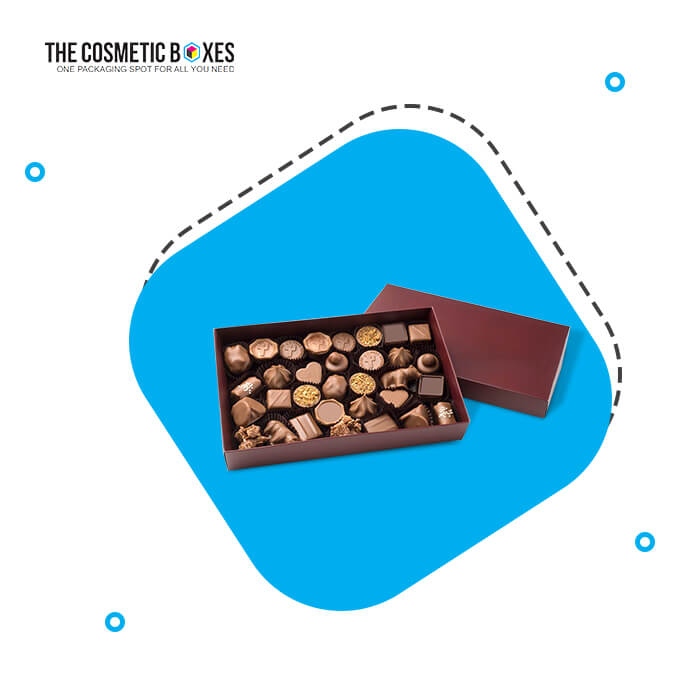 There is a tough competition going on in the market. For this reason, winning it requires something different to grab attention and get more sales. The packaging is the best source of marketing. Advertisement for brand and retail packaging product increases the chances of more sales.
Which company should you approach:
However, choosing the best packaging company is extremely important to get the best results. There are many packaging companies working today as the demand for packaging is increasing day by day. However, identifying the best one with affordable rates, good packages, and quality in manufacturing is difficult. The Cosmetic Boxes is one of the best packaging companies in town. The packaging experts remain available 24/7 for their customers to help them with queries and solve their problems right away.
Apart from that, for the customer's happiness and satisfaction is the one thing that they focus on the most. For this reason, they provide 2D, 3D mockups and physical sapling to let customers make sure if they are satisfied with the design and packaging style or if they want to make last hour changes.
The best part about this packaging company is that they offer affordable rates. As well as give packages occasionally and offer discounts at the end of the month.
If you want cheap chocolate boxes, get your hands on this packaging company right away if you do not have a better option in your hands.
Go place your order and search more about them on their website www.thecosmeticboxes.co.uk.