Logo is the First Presentation of your Business!
The primary marketing tool using in every business is utilizing custom boxes with a logo that makes your product more attractive and give an impactful impression on the clients. In such a market full of intense competition, every other brand is trying to put efforts to stand out and planning to set sale goals. In this regard, you need to be creative with your brand and come up with an astonishing product. Your packaging must have a printed logo as it shows your brand identity and consumers ill easily recognize among the others.
If you are running company and sells a physical product whether online or in-store, you must have using boxes, cartons or parcel for packaging. But what if you use them without any logo? Does it give a captivating impression on the receiver? These all are the questions that you keep in your mind while running any business. So, we are here to tell you more exciting facts and designs that make your custom boxes to another level and ultimately make your business profitable.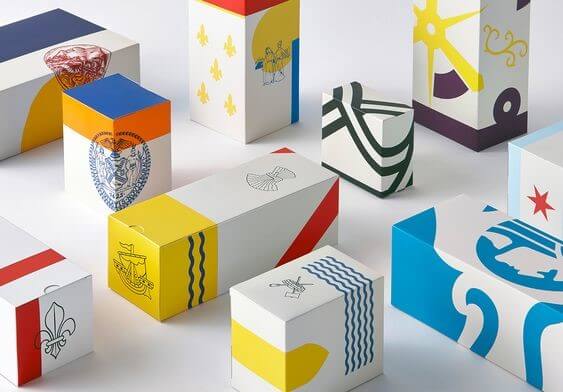 FACT #1 Custom boxes with logo highlights the professional behavior of your brand! So, go for it. 
Designing packaging with logo!
Before getting to know about designing, the significant factors that we need to understand is the form and function. In good packaging, our manufacturer always considers all the elements that make your boxes eye-catching like the selection of suitable colour themes, using of accessories and company logo. On the other hand, the proper purpose of packaging should also keep in your mind as it secures your product from any damage.
          The external designing of the packaging represents what happens on the inside.  
Complements your product with design packaging!
As an initial and small business, you actively need to spend a lot of money and give your 100% for development of branding. The logo is the visual assets that firstly grab the attention of the customer when they buy your product. So, we are here to give you fantastic logo designs that will enhance your custom boxes.
Anything you want to print creative logo on the custom boxes according to your desires, our exclusive designers use online tools to create marvellous logos.
FACT #2 There are three responses to piece a design- YES, NO, and WOW! Wow is the one to aim.
Now, it is essential to know a few tips that might help you while designing the logo for custom printed boxes. 
Tips for designing custom boxes with logo!
Play with multiple designs as it creates a source of fun and enhance your creativity. We have numerous kinds of pattern and ideas that fulfil your all desires.
A logo does not sell directly; it identifies.
Textures!
So, the selection of good texture matters a lot in all aspects. There are many kinds of composition you can pick whether it can be plain brown or white surface texture, or bright colour gradient or classy leather texture.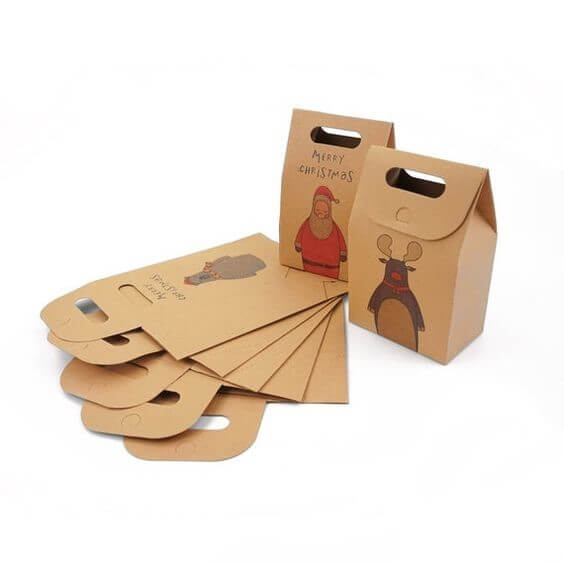 Once you decide the surface of the box, then you will easily make the logo perception.
Most commonly, all the brands would prefer to use the Kraft custom boxes with logo because it is eco-friendly and organic.
Furthermore, if you want to select any other texture, let us know and the cosmetic boxes UK will be in your top of the list.
Colours:
After texture, the essential factor in choosing the best colour that will suit with your designed surface. We have seen so many boxes that their colour doesn't match with the cover and it gives an unpleasant look so far.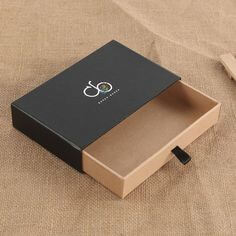 The choice is always yours, but choosing black canvas for designing gives incredible exceptional look. We even suggest using white on brown Kraft boxes as it provides an elegant, fresh look but mostly brands working on using black canvas.
As black is nearer to realistic feels and best to make a lasting impression of your brand.
FACT#3 A box without a logo is similar to a school uniform without school badge.
Space!
The size and dimension of custom boxes should be small while designing packaging so that you will restrict to space. A slogan you are using on-pack would be bold in font, so it can catch the attention and make a viewer to read down continuously. But if you have a big brand and it needs to spark loudly in such case you still focus on space but use differently.
We suggest you to use Lines to break up the space, and you can create different patterns and shapes to make it even more alluring.
Attention!
Hello, where are you looking here and there? Thecosmeticboxes are introducing offer to making your experience pleasant. We are providing custom boxes with logo at very reasonable prices with a 100% guarantee of excellent quality. All the materials we are using for custom packaging are eco-friendly and recyclable, so what else you want to get? We are also offering 100% money back grantee and ultimate solutions of packaging.
Marketing!
Marketing of your product needs hard work and time, but if you follow all the above tips we are highlighting will make a reduction in these factors and make the first choice of your customers. So, it is the time to get up and come up with robust marketing strategies that compete with other brands in the market. Furthermore, create a compelling and amazing unboxing experience by putting slogans and the multiple accessories.
So, it is the right time to get up and head over to thecosmetic boxes UK, pick your packaging anything you want to select according to t your taste and then start designing!
Custom care!
Our company is offering completely fulfilling types of assistance to our clients. We are investing all amounts of energy to give the best administrations to our clients identifying with the Custom Boxes with logo. Our first and the most point is to provide our clients with all the referenced highlights of these boxes inside the constrained costs so they can appreciate them without the strain of overwhelming expenses. Likewise, the best thing that we are offering is the free and quick conveyance of boxes everywhere throughout the world. It implies you can confide in us in the matter of boxes' transport. When you have put in the request, it's our assurance that it will be conveying to you inside the referenced term.