Packaging nowadays is directly promotional to the success of any brand. It ensures the proper storage and delivery of products. Nobody can imagine selling and buying products without proper packaging. Moreover, due to its high demand, packaging companies manufacture boxes in many types as people demand change. One of the most convenient and comfortable types of packaging is die-cut boxes.
This type of box is manufactured by machine or steel cutting due plates. Die-cutting is a process of making boxes from thin sheets of different materials by giving particular shape and size. In this process die plates are used to cut the material and give it identical cuts that give die-cut boxes different shape. In this way, the sheet is made with the same patterns at the same time. Therefore, these boxes take less time in the manufacturing process. That is why brand and retailers use these boxes as they take less time in manufacturing and look pretty and amazing as well.
What materials are suitable for making die-cut boxes?
Every product requires different packaging material according to their weight and type. Die cut boxes uk are in use for a huge variety of products like food, clothes, electronic and so on. However, choosing the right material for every product is essential. For instance, heavy items like electronics need a tough material like corrugated that is ideal for preserving heavy machinery and keep it safe during transit.
Apart from that, die cut cardboard boxes are ideal for products like food items, apparels and cosmetic products. It is printing-friendly, which means you can get creative to give cardboard gift boxes the desired look.
Besides, people who love the environment buy products that have packaging made of eco-friendly material. All the brands and retailers who want a packaging that is affordable, environmentally friendly and durable, kraft is the right option for them. Its brown colour gives this packaging material unique look as well. Moreover, the raw material required for kraft boxes is easily available in the market at cheap rates.
Why are die-cut boxes better than glueing type?
To get to know which type is better, it is necessary to have a general idea about both. You already know about die-cut packaging. It is flexible, and you can reassemble it easily. However, glued boxes do not bend and maintain the shape they are manufactured in. Moreover, due-cut packaging shipped flat that lower the shipment cost. They are affordable than glued boxes and take less time in production.
Different types of die-cut boxes:
These boxes come in different types. Moreover, each type is beautiful in its own way. All of them are attention-grabbing and give products extremely amazing look. Here are some of the types.
Mailer boxes:
These boxes are convenient to use and come with a self-locking lid that makes it easy to own and close as many times as you want without damaging the box. Moreover, such boxes are mostly preferable for online sales as they protect products during delivery with the lock system. Furthermore, if you want to place more than one item in a single mailer box, use inserts for due-cut packaging boxes. It will help in holding more than one product properly.
Suitcase boxes:
These boxes also come with locks. However, they have handled as well that makes it easy to carry them everywhere. Suitcase boxes are best for products like toys and footwear. You can customise them and adjust partitions according to your need.
Ballot boxes:
There may barely be any person who does not know about the ballot box. This box is mostly in use for voting and lucky draws in malls and outlets. These boxes have a drop slot in the top to enter suggestion chits and contest entries. Additionally, you can design the drip slot in a unique design to give the box a beautiful and different look.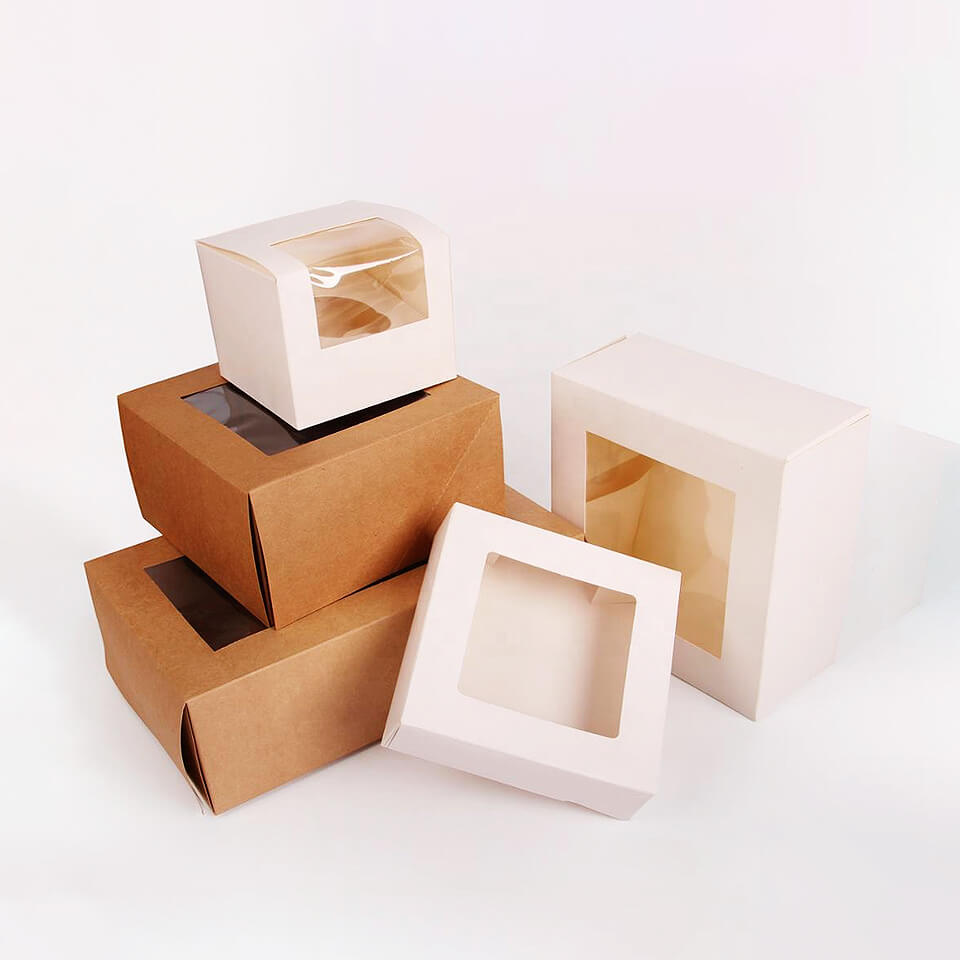 Company's logo is essential:
Customisation of boxes allows you to design it with creativity and innovation that make ma your box different from other brands in the market. The first thing that is essential for marketing and advertisement is the company's logo on the printed die cut boxes. Giving product packaging a recognition with brand name increase its value. Apart from that, choose an appropriate choline theme. Packaging without colours is incomplete. It does not give positive vibes to customers. Choose a fascinating and attractive colour theme like with a beautiful combination of light and darker colours. Similarly, the packaging gives information about those products that come sealed, and people cannot see it.
For such products, design packaging that contains all necessary information about the product like manufacturing and expiry date, product's description and other necessary information. It will bring your product to the limelight. That is why boxes are a call marketing tool. Besides, boxes should reflect beauty to attract customers. The beauty of the products depending on the packaging to appeal to customers. If the boxes are plain and ordinary, the product remains untouched the whole day. No matter how beautiful and useful the product I, an ordinary packaging made it ordinary in the customer's eyes. So, to increase the value of products, the boxes should be given equal importance. Enhance the appeal by printing different graphical images and amazing patterns on the packaging.
Die-cut boxes as a favour packaging
Sharing gifts and distributing favours is the old way of telling others who important they are in someone's life. What can be a better option than these die-cut packaging to give gifts and favours a secure yet beautiful look? It is a trend to distribute favours among guests in an event as a gesture of thankfulness.
Distribute die-cut favour boxes filled with candies, chocolates, almonds and nuts. These boxes are so comfortable and handy that people can take them with them wherever they go. The box will remind them of the unforgettable day they spend with you for the rest of your life.
Besides, on the events like Halloween and Christmas, these boxes are the best way to pack gifts and distribute candies to the children that come to your door. You can print cartoon characters and any other image according to the event to make boxes look relevant.
From where to buy?
In this fast era, where everything is just a click away, it has become easy to shop whatever type of box you want in no time. However, selecting the right platform is important as well to get error-free and durable boxes. Internet is full of companies that offer the same designs with similar features shown on the screen, which means you can get tricked easily. I will recommend a company to reduce stress. The Cosmetic Boxes UK offers high-quality die-cut packaging boxes UK with amazing features.
Moreover, the value customers a lot. That is why they try to facilitate them in every way possible. With a lot of experience, this company has put down roots in the United Kingdom. Due to their loyalty with customers, people do not want to switch this company with any other option. Apart from that, this company offer affordable rates and does not charge any additional charges which other companies do charge. They also send prototypes to make sure that customers are satisfied with the model. You can get physical sampling as well.
When it comes to delivery, their delivery staff is highly trained that provide swift and fast delivery in a minimum time frame. If you have any complaints regarding the order, their helpline is 24/7 open for listening to queries and to solve them at once. If you want to order your die-cut packaging boxes from them, place your order now before it gets late.