"The Ulyana Aster hair extensions are the perfect assets for creating your dream hair for your wedding"
Introducing Ulyana Aster As The Queen Of Bridal Hair:
From her fairy tale brides to creating them with floral accessories, she has created beautiful brides and made her career purely unique. She is one of the finest bridal hairstylists in the United Kingdom. The stardom and sleekness attached to her name are all because of her efforts. She is famous for being one of the pioneers of the bridal styling industry. Her purpose was mainly to peruse her passion as her career. Also, the hair queen herself tried and experimented diverse hairstyles that made her even more recognizable.
15 Minutes With Ulyana Aster:
The famous magazine, "Salon Direct" conducted an interview with the super stylish Ulyana naming it as the 15 minutes with Ulyana Aster. The magazine asked her about her interests as well as her drives and struggles with the career she chose.
She said that was interested in making and trying out newer hairstyles ever since she can remember. She also said that she was used to of playing with the hair of her dolls and friend too so that she could experiment fancy hairstyles.
Also, she enrolled in a hairdressing course once she got a chance. Moreover, her real kick was when she was recognized by her teacher on the very first day of her class. The teacher was kind enough to invite her to an event related to hairstyling and that was when she chose her passion as her career.
She added that apart from being recognized worldwide her standout highlight is her master class. The master class is a way of sharing the art and method with different people from different parts of the world.
Also, she agreed to the fact that she loves to travel and meet different stylists from around the globe and learn from them.
Moreover, she was also asked about her struggles so she said that she was a mother of two children which is why it was hard for her to balance her career and mom life.
Neither did she want to miss out on the growth of her children nor did she wish to stay back and not explore various aspects related to her career.
Also, she said that her work requires her to be artistic and creative all the time which gets quite stressful for her at times. All that requires a lot of effort and time balance that she has learned over the past years.
Tips That Could've Helped her while beginning her career:
Furthermore, she added that she wanted to know how addictive this work can be. Being a hairstylist is not easy because she constantly has to think of newer ideas, changing trends and some more synchronized plans too.
Which consumes time more than her imagination because once she sets to work, she makes sure that she does the maximum work no matter how tiring it gets.
She also said that she is the most inspired by the brides around and her and all those who motivate her with their positive feedback.
Also, her inspiration increases with the fact that so many clients inspire her to do better with their precious comments and special gifts for her.
Career Developments Over Time
Her work started as a freelance bridal artist and with time she gained enough profit to create an office of her own. Although just like any small business she also started working from home in the start and with time she progressed and today she is one of the best bridal hair stylists in the United Kingdom.
Also, one of her friends suggested her to start working on Instagram and create a blog. She agreed to tit and Instagram helped her in recognition.
With the immense about the tutorial, she created an online education system to teach more people about the tactics of making a flawless hairstyle.
Also, the answer to this question was that she can work without Pins, grips, elastics, and combs because they have great value. No hairstyle is complete without using the perfect accessories and she just described hers.
The changes she saw during this time was the evolution of Instagram as a business provider and profiter. She also said that she has seen so many stylists grow because of Instagram and that Instagram has played a key role in the encouragement of youth. Instagram has offered a platform like no other app and has actually proven to be very helpful.
Moreover, she also said that when she started working there were only a few accessories that were useful but today the number of accessories has increased to an unimaginable number.
she also added that in times like these when the competition is tough, she has to stay true to her niche and create looks that are never seen before. Also, her biggest inspiration to work hard is the encouragement she receives from her clients. Since her worked is based on visual appeal, it is hard for her but she keeps on going because she knows that her clients need her to make their special day even special.
How To Keep The Hair Extensions Safe?
 Just like Ulyana Aster and other hairstylists, the understand that the purpose of packaging is to protect the hair extensions. Therefore, she also asks designers across the globe to make custom boxes. The pillow boxes not only keep the hair extensions safe but also enhance their appeal.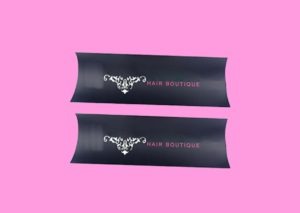 The custom pillow boxes are consisting of resilient materials that keep adding to their thickness and make them worthy of buying. Hair extensions are very delicate which is why they should be kept safe. They can easily get ruined from any push or mishandling which is why the pillow hair extension packaging boxes prevent all these incidents.
The materials used for making boxes are
Card-stock
Eco-kraft
Corrugated
All these materials are super affordable and trendy too. Indeed, the hair extensions will remain safe and sound in them.
Where to get boxes for your hair extensions?
There is a wide range of companies in the market that are willing to be there at your service. The purpose of these is to make sure that you get durable wholesale pillow hair extension boxes that will assure the safety and security of the extensions. Also, if you are a bride to be you must be extra careful because any single movement can ruin the extensions forever and ruin the day too.
All the packaging companies use different materials that will assure that the extensions are safe until the end. Moreover, these materials are affordable as well as durable so you can rely upon them easily. Finding a company is not hard at all because all you have to do is search for the right one. The right company means a company that will take care of all your needs and demands.
Also, a company that is the right choice for you makes sure that you are content with their services. They will try their best to have your satisfaction. Choose the company wisely so that you can get a nicely made box on your wedding day and use the perfect hair extensions.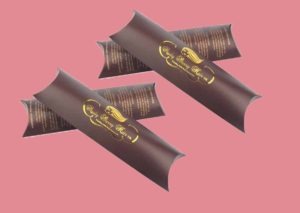 Some Commonly Used Customisations
There are two types of customisations available in the market that include coatings and printing techniques. The gloss and matte coating are available and each coating will have a diverse effect on the box. for instance.
The gloss coating covers the pillow hair extension packaging boxes UK in a shiny and gloss way and makes them shine in the light.
On the contrary, the matte coating covers the boxes in denser and sleeker shades. Surely, both the coatings have their own impact and ass to the sales of the pillow hair extension boxes.