Love is something that always can't be explained in words. Like, we love our relations that can be our family members or other closest ones. There are a lot more different things that we have around us, and we have an exceptional relationship with those things. One of those things is "food". This is not just a word but a feeling itself. Almost all of us has an incredible relationship with food. Also, we take this relationship as meaningful as we take our other relations.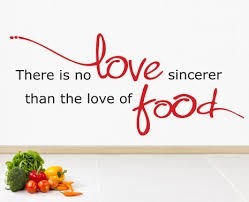 How Did Our Mind Acquire to Compare Food with Love?
This is a myth that love is only affiliated with a human being.
"Love is in everything, something that can bring a smile on your face, something that can lighten up your mood, gives a sensation of butterflies in the stomach, can make you fly in the air."
All these feelings are love. You can get all these vibes from anything, and one of these things is food. Yay! It brings a smile on my face too. The pleasing aroma of food, bold colours of food, and mouthwatering attraction. These all are the beautification of the food which make all of us convince to taste it once and to fall in love with it.
Our mind and heart both can easily click an instant connection with our favourite food. Everybody has different taste and choices for the food types, but the only thing that all of them share is the intensity of their food love.
In short: "Happiness is a Coffee with Extra Froth on it".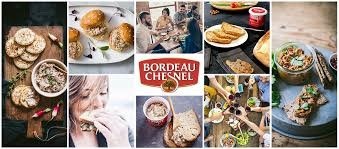 What Makes Food Love?
There are different reasons which make food so special and lovable. Few of these reasons are mentioned below:
People love food because it consistently pleases them.
Food has the power to bring people together.
You can ask for food in different varieties.
The best thing that makes us love food is that it is the only love that doesn't talk back.
Unconditional Love For Food:
The relations that we have discussed before are such type of love from which we can expect a return, but the thing which makes the love of food and other love relations different is the return deals. Even instead of this, we all love food unconditionally. We can't pen down this incomparable love of food, but only we can do to give it a try. The below well sayings will make it easy for you to understand the love of food.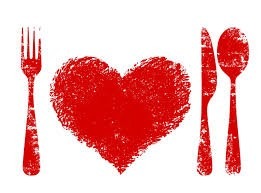 George Bernard Shaw said:
"There is no sincere love than the love of food".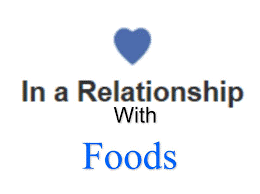 A Lan D. Wolfelt said:
"Food is a symbol of love when words are inadequate".
Best Way to Express your Affection to the Receivers:
The food is the best way to express your love to your loved ones. Like:
"you can take others for lunch to their favourite restaurants; this will surely bring a beautiful smile on their faces".
"Someone having a hard time, bring them casseroles to lighter down their stress".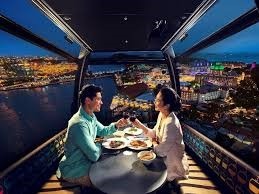 "Want to revise a friendship into the strongest bond with the friends, invite them for lunch with family".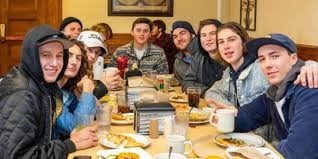 "Done with the boring office tea time, bring baked goodies and change the mood of all colleagues".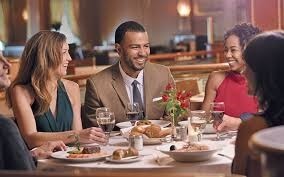 "Food As A Gift":
Besides, you can express your love in different ways, and one of them is to product packaging gift the food. Like, when you will send your friends or loved ones their favourite food, this will help to build up your bond with them. Additionally, you should send their favourite food in the most alluring and satisfying packaging. It will work as the cherry on the top for you. If the receiver loves chocolate, you should send it within the colourful and the unique packaging. This addition of impressive packaging will help to express your love to the receiver.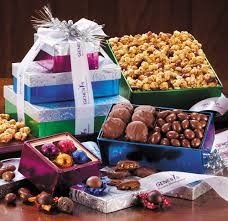 If the Receiver Doesn't Like Your Packaging, The Inside Food Doesn't Matter.
Now if you have decided to send or sell food to someone, the thing you should focus on is the packaging in which you will keep the food. Whether the food is of any type, they need packaging not only for the impressive appearance but also for the protection of inside food.
Like, you are sending or selling the food in packaging with alluring appearance, but the safety of inside food is not guaranteed. Such type of food makes no difference in the facial expression of the receiver. You should also work on the packaging of food.
For this purpose, food brand should consult different packaging companies so that they can finalise one for their food brand. There are different packaging companies that are serving in the industry for a long time now.
The thing why should you consult different packaging companies before making a final choice?
This is because different packaging companies have different options related to their packaging. The survey will make you able to select one of your own choices. Also, other related aspects matter a lot. Like, the affordability, long-lasting guarantee, elaboration additions, or other such stuff.
As a suggestion, you should visit TheCosmeticBoxes – UK for the amazing packaging experience. They are offering different packaging with extra concern for the feelings of the buyers. Like, their packaging helps the buyer to feel a connection with their food.
"Outstandingly delicious inside food, incredibly amazing and convincing outer packaging" in short, a complete package to satisfy food love and craving.