CONGRATULATIONS! You have just started a new packaging business.
The BURNING question is – What Next?
There are countless marketing strategies and tactics you can imply to promote your newly started business. It needs proper spoon feeding and pampering, so where do you start? How do you plan on utilizing your plan effectively?
Let's go through the basics first. You cannot stand out from others in the blink of an eye. The reality is that you will NEVER be able to cross a renowned packaging business.
Why? Because it is nearly impossible. According to statistics, the United States of America welcomes a new packaging company every four hours.
You might want to look at how the industry is trending in the United States. Just take a peek at the stats from the screenshot below…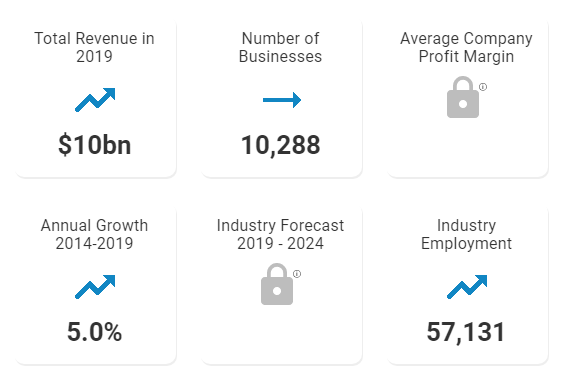 These Statistics are recorded from IBIS World for the year of 2014 until 2019.
As challenging as it sounds, it is not ENTIRELY impossible. However, there is also no such thing as instant or overnight success.
You need to find unique advantages to fetch a legion of consumers, even in the most viable and competitive industries present right now.
Consistency in your business is the key to immeasurable success.
So, what are the things you need to know before embarking on a road to glory?
Go Through the Basics of Packaging:
We do not wish to bombard you with a lot of information, but it is about to get messy. Pick up a pen and a paper and start making notes right away.
To start off, if you do not know anything about the basics of packaging like Material usage, the sizes and designs of a custom box, coatings, manufacturing styles, add-ons, printing options, and colour models, we will guide you through those with a brief introduction to each trendy detail.
Sit back and buckle up as we take you on a fickle packaging detail ride.
For starters, what do you know about packaging? There is a lot to know about it because a lot of intricacies are involved in the manufacturing of a box. From an abstract design to a physical implementation, a box goes through a series of steps such as material selection, design, size, coating, add-on, manufacturing style, and a plethora of other factors.
Once your basics are covered, and you are familiar with the essentials of packaging, you will be more than excited to pave the way for your packaging business.
Offer Giveaways and Perks:
Who does not love a decent giveaway or a perk? In other words, who does not crave FREE gifts?
For a business to stand out in the market among masses of businesses, it needs strategic planning.
And what better strategy than to intrigue your customers and pique their interest in your brand?
You need to align your promotional giveaways with your brand. Make it professional. Make it attractive. Something that just clicks on the first glimpse. You need to mix exactly the right kind of ingredients to stand out from others.
Once you do it right, you'll attract the right kind of consumers and then fly off to a wonderful start.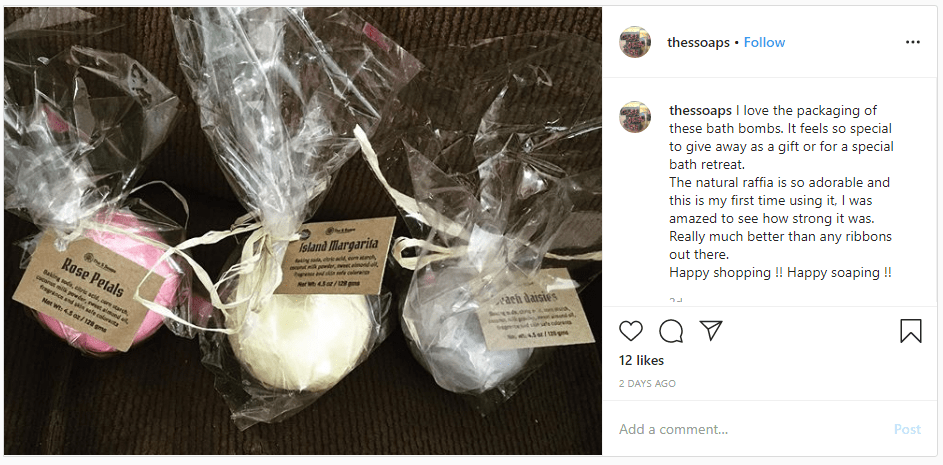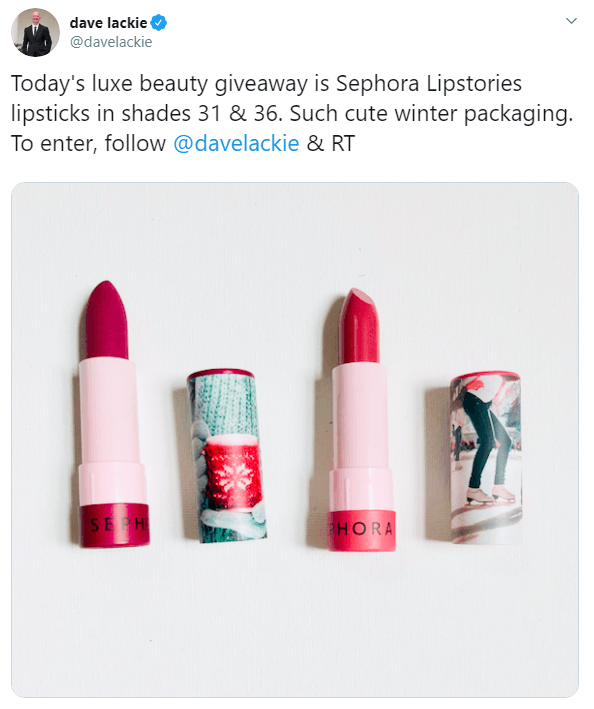 Source: https://twitter.com/davelackie/status/1213067484137283584
Eco-Friendly Packaging Is the Key:
In a world littered with toxicity and tons of waste being produced every single day, eco-friendly packaging is the key to innumerable sales.
However, some marketing giants are still defiant on littering and plastic packaging.
In recent news, Coca-Cola's head of sustainability has stated that plastic packaging cannot be derailed as they are still in demand.
The reason? Because they are lightweight and they reseal.
They believe that by not using plastic packaging anymore, their consumers could alienate and reduce greatly in number, resulting in meagre sales.
The packaging industry insists that the problem lies in consumers' littering habits, not just the manufacturing format of the packaging.
Last year, both Pepsi and Coca-Cola iterated that the problem was primarily because of the littering issue.
Statement of the President:
Tim Brett, president of Coca-Cola Europe, has insisted that there is no problem with the plastic bottles. The main issue lies in the littering of these bottles. If we get the packaging back properly, we recycle it and then use it again.
On top of it, he added that it does not necessarily have anything to do with the packaging material. It is the packaging that ends up in landfills or in the litter.
However, on the other hand, Simon Lowden, sustainability officer at PepsiCo seconds Brett's thoughts. Being a competitor, Simon Lowden was nothing but impressed by Brett's comments. He agreed with every single word Brett said in the conference and added that it's the education to use after the bottle has been used.
"We should be very careful that we don't think of packaging being a demon. What we do with it afterwards is the job we have to focus on."
These brands are two of the world's biggest waste polluters, and rather than changing the packaging, they are asking the people to learn to use plastic bottles and litter them effectively.
On the plus side, not everyone is making wrong use of packaging. In Germany, a supermarket is using no-plastic packaging. It encourages the customers to bring their own jars, bags, and containers, hence leading to the reduction of food waste.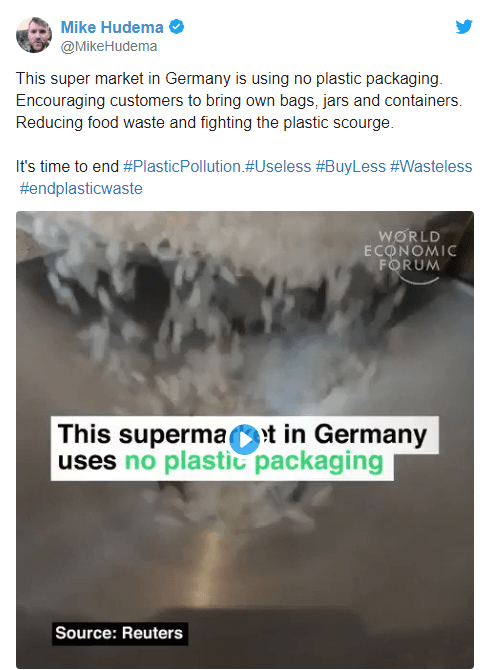 Source: https://twitter.com/MikeHudema/status/1214054575289839618
To cut things short, if you are starting a new custom packaging business, make sure your packaging is helping the environment.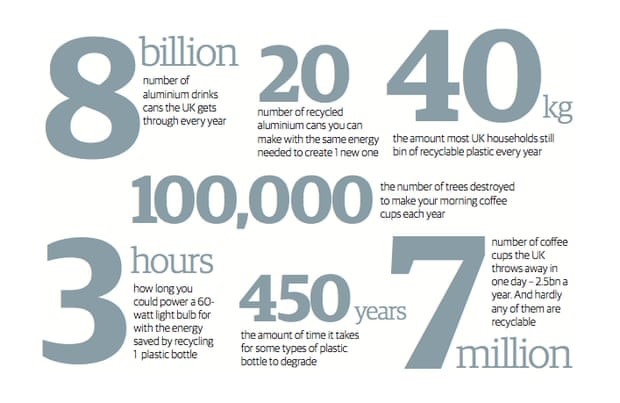 Contribute to your society's well-being, and you will see endless success in your business.